Hello! If you've popped over here following the Titchy Threads Small Fry Skinny Jeans pattern tour, welcome!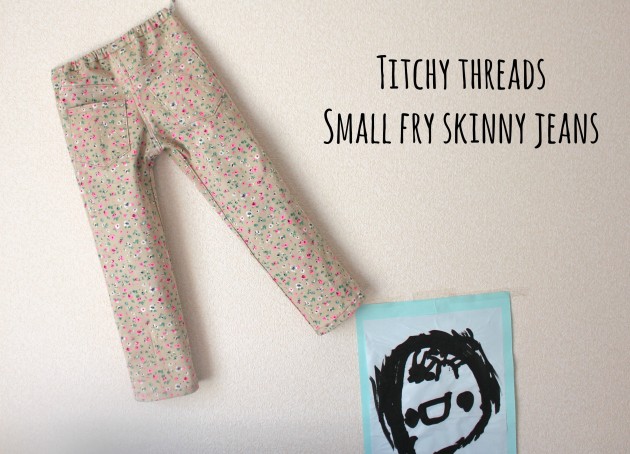 I made a pair of skinny jeans but they aren't jeans. They don't have a zip fly, belt loops, or rivets so they're kind of fake. What they really are though is an awesome pair of pants made from a seriously awesome pattern. Edited to add : although I simplified the pattern to suit my daughter's needs, this pattern does actually come with all the bells and whistles of traditional jeans. Inset pockets including an adorable coin pocket, belt loops, optional full or half fly, and the option to insert rivets. Fun! If you are looking to make a pair of jeans that look like real jeans then this is the pattern for you!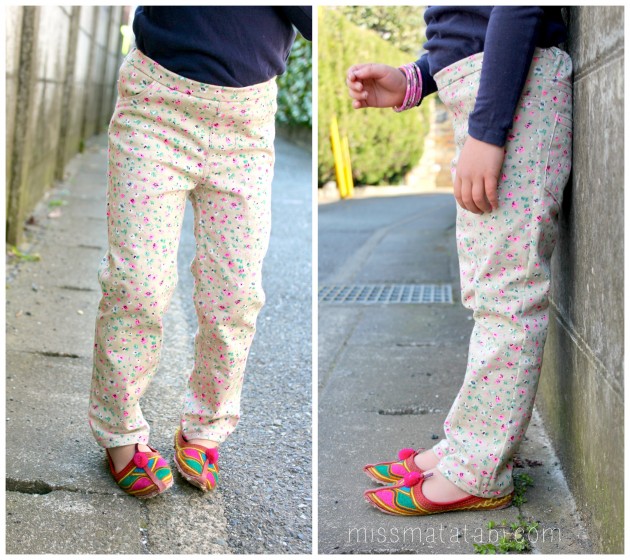 My daughter has a deep love for leggings and does not tolerate anything that constricts her movement. That basically rules out any non-stretch pants so when I was making these I decided to meet her half way. I gave her some elastic in the waist (flat front with elastic in the back) and used a stretch twill (this pretty stuff) so they have the look of pants but with an ease closer to leggings than traditional jeans. By the way, aren't her shoes fab? They were sent from India by my Aunty who is currently traveling there. Love.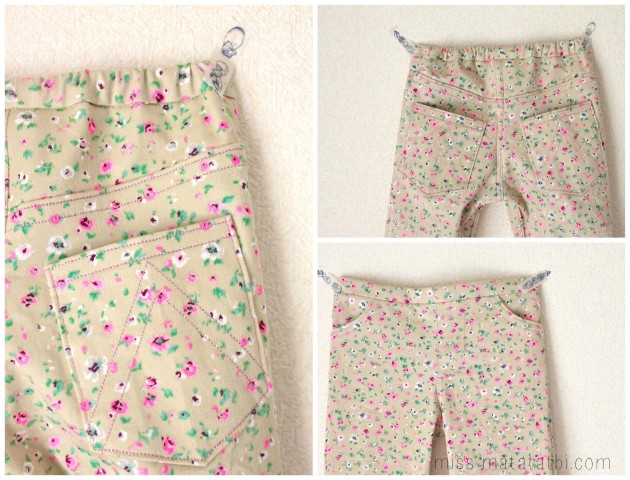 It's hard for me not to totally gush here but the pattern is brilliant. It is extremely thorough and it is clear that Laura takes great pride in paying close attention to detail. This is not the kind of sewing project you'll be able to whip up in one nap time. That doesn't mean it's difficult, it just means there are many steps to follow and it will probably require a lot of focus and concentration while sewing. I don't often sew with as much focus as I did with these pants and I loved getting caught up in the making. Even though my topstitching isn't perfect (I think I say that every blog post!) I enjoyed the challenge of trying to get it to look good and found myself thinking about other potential fabric and topstitching combinations. I used a metallic thread for all the topstitching here and my daughter loves it because it's kirakira - sparkly!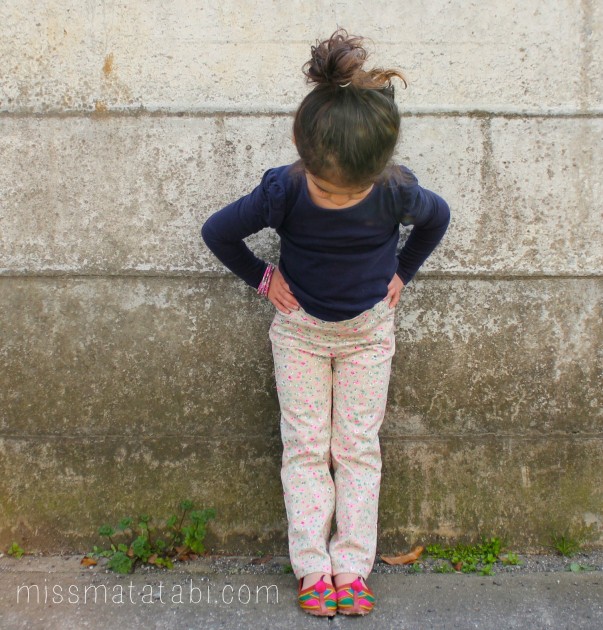 What else do I love about this pattern? Flat felled seams. They look great and of course are very durable. The pattern is 84 pages packed full of helpful tips, and very detailed explanations. There is the options to make either shorts length or jeans length, and you can pick and choose from features to make a pair of pants that are truly your own. Also, Laura gives all measurements in both metric and imperial and I could hug her for that! If you buy the pattern, and I recommend you do, you can save 20% during the duration of this blog tour with the code TOUR20. And you can now choose which size you want to print by following the directions here. Fantastic idea!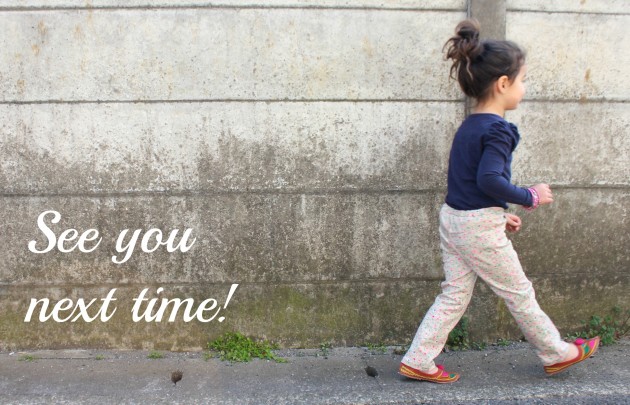 Thank you for having me along on the tour, Laura!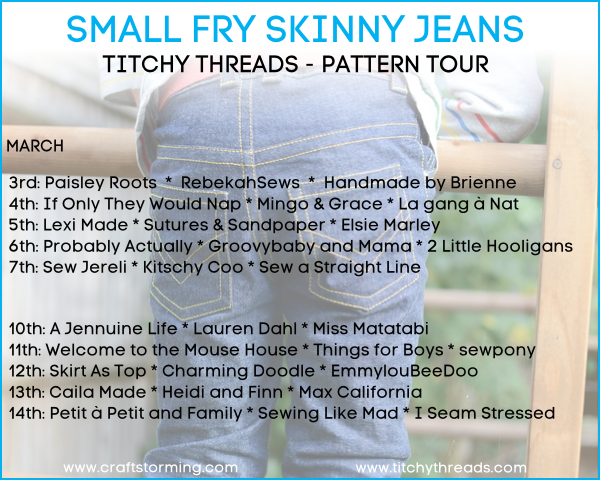 *I received the Small Fry Skinny Jeans pattern from Laura to take part in this tour but all opinions, as always, are my own