Suz from sewpony has recently released her newest dress pattern, Dear Prudence, and today I'm joining her blog tour with a fun retro-inspired version. The pattern is available in her store and is currently 15% off with the code PRUDENCE15.
Dear Prudence is a dress pattern for girls in sizes 12mths - 10 yrs. It has three sleeve options, a lined bodice with shirring, a piped collar with button accents, and deep, piped pockets.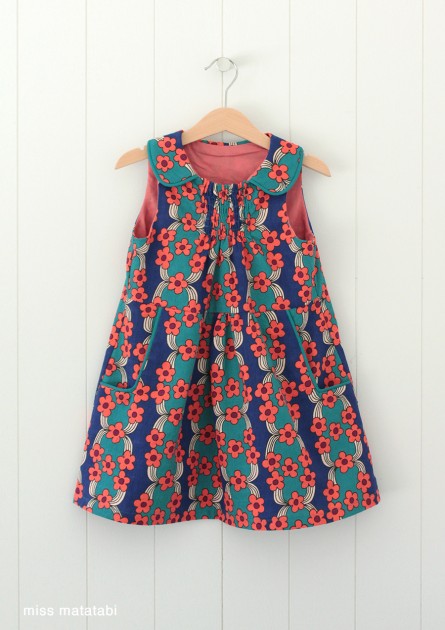 The fabric suggestions for this pattern are lightweight woven fabrics, however I chose a mid-weight barkcloth from my store and I think it worked well. In addition to the fabrics Suz suggests, I think this would also look great made up in linen, seersucker, oxford cotton, and corduroy. Marta from do guincho made a great knit tee version so there are lots of fabric possibilities with this pattern! I lined the bodice in a fine cotton lawn also from my store.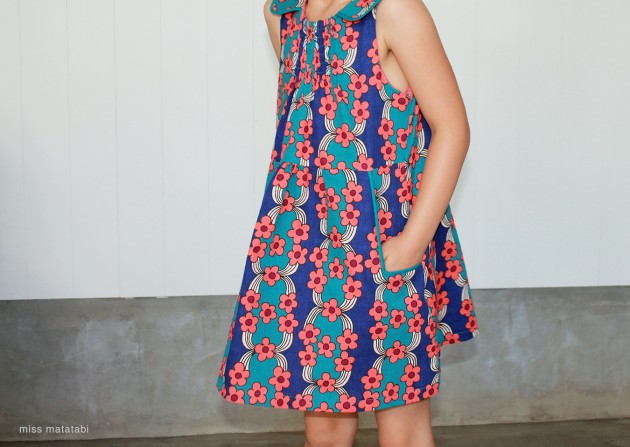 I really love the piped pockets and collar feature of this dress! I had some linen bias tape that was an almost perfect colour match so used that to make the piping. I didn't add the collar buttons because this print already has so much going on. It's a little Von Trapp curtains meets 60s wallpaper, don't you think?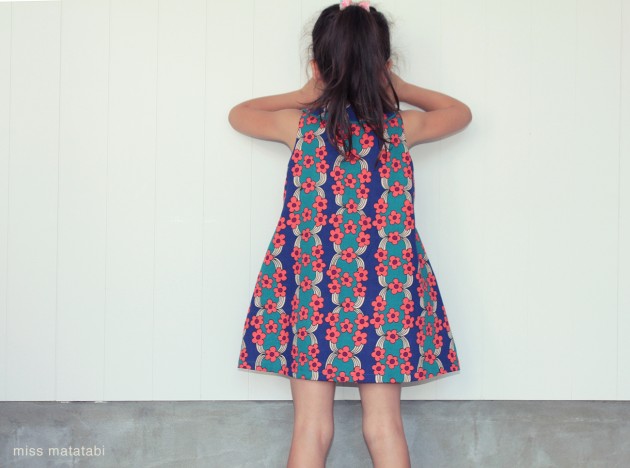 I made a size 4 based on my daughter's chest measurement but didn't think at all about the dress length so the skirt is not as long as I would like. I'm constantly in denial about how quickly this girl is growing up! Once I realized my mistake with the length I opted to leave out the elastic in the back as adding it would have meant even a little more length lost. The resulting a-line shape at the back goes well with this fabric print though so all is well 🙂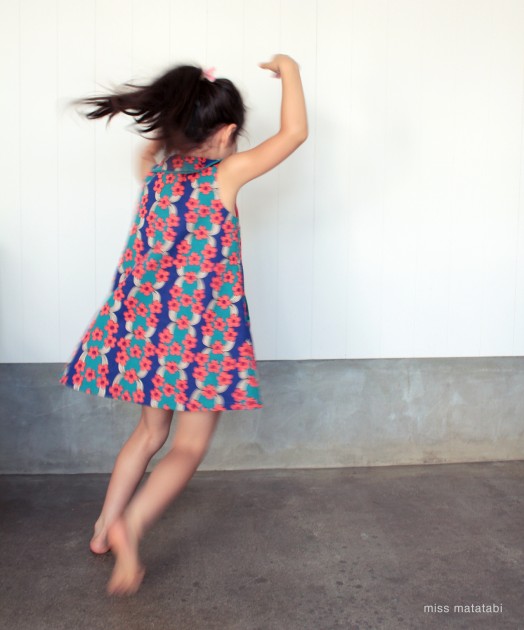 My daughter loves this dress and I do too! Thank you very much for having me on the tour, Suz!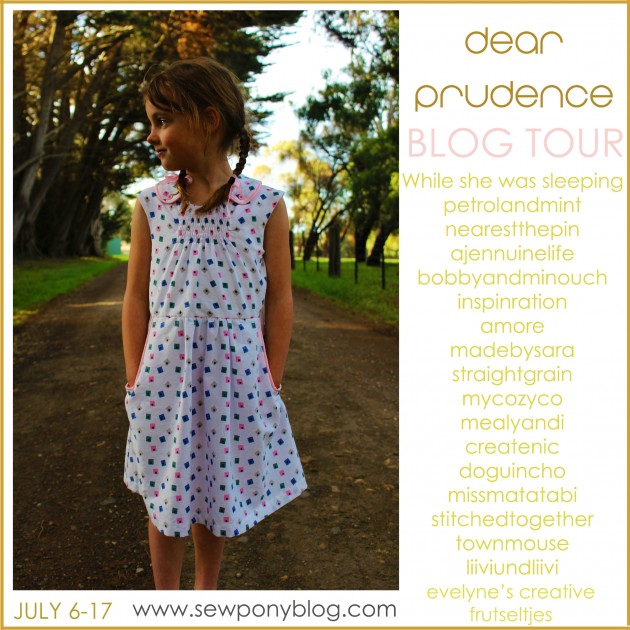 I received this pattern as part of the blog tour but all opinions are 100% my own.