Wiksten Tova and tank patterns + nani IRO double gauze = my summer uniform.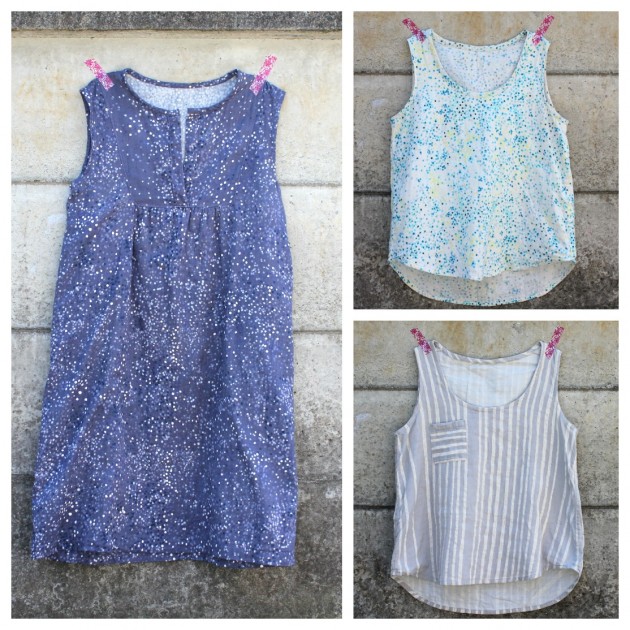 The Saaaa Saaa grey stripes tank is indeed the one I made last year. I love it to pieces but I did often wonder whether the vertical stripes made me look like I was wearing pajamas.
This summer I made another in a smaller size and I am much happier with the fit. I used nani IRO Melody Sketch for this one and I think it is one of my favourite prints ever.
I was not expecting to make a Tova dress until the weather cooled down but I was so inspired by some of the sleeveless versions I saw here I knew I wanted a summer version too.
Melody Sketch makes an appearance again because it is awesome and I gotta tell you, I am crazy about this dress. Already planning the next and the next and the next…
I should also note that I have the paper version of the Tova pattern and have, like a fool, somehow misplaced most of the instructions so when it got to sewing the inset I needed some guidance. I turned to the internet and came across the Tova Sew-a-long by Kerry, which is wonderful and saved the day. Thank you, Kerry!