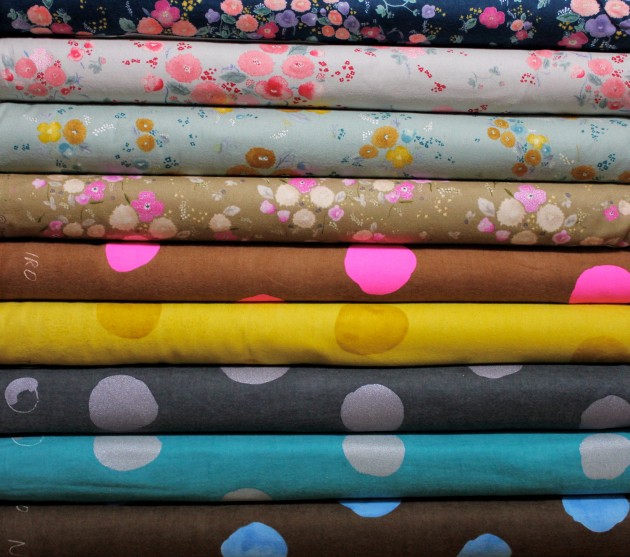 Hello, fellow sewists! I need your help. There is a prize involved too, so please read on.
I want to make a dress for my 3 year old for a semi-special occasion. Not too formal but nothing too plain either.
What is your favourite dress pattern for little girls?
I'd love to hear your recommendations and there is something in it for you too!
I will send 1/2 yard of nani IRO AW fabric to the person who recommends the pattern I end up using for the dress. Yay! Woot! Best prize ever!
The small print :
- The pattern needs to be available in PDF form only. Sewing deadline is looming!
- Entries will close on Wednesday 21st November, 9am Tokyo time.
- Please comment here to be eligible for entry.
- If more than one person recommends the pattern I use for the dress I will randomly choose a winner from within that group of people.
- If for some reason I do not choose one of the recommended patterns I will randomly pick a winner from all entrants.
- The winner can choose any 1/2 yard of fabric from the nani IRO AW section as long as it is in stock at the time you notify me of your choice.
- It would be extra warm and fuzzy if entrants would also "like" Miss Matatabi facebook page, but it's not really my thing to beg for/demand that so that's totally up to you.
- Please share this! Unless you want to keep the entrant pool small. I totally get it.
Thank you and good luck to us all!
Thank you so much everyone for your wonderful suggestions! I'm going to have a good look at each one and try to come to a decision soon. I will announce the winner on Sunday 25th November.